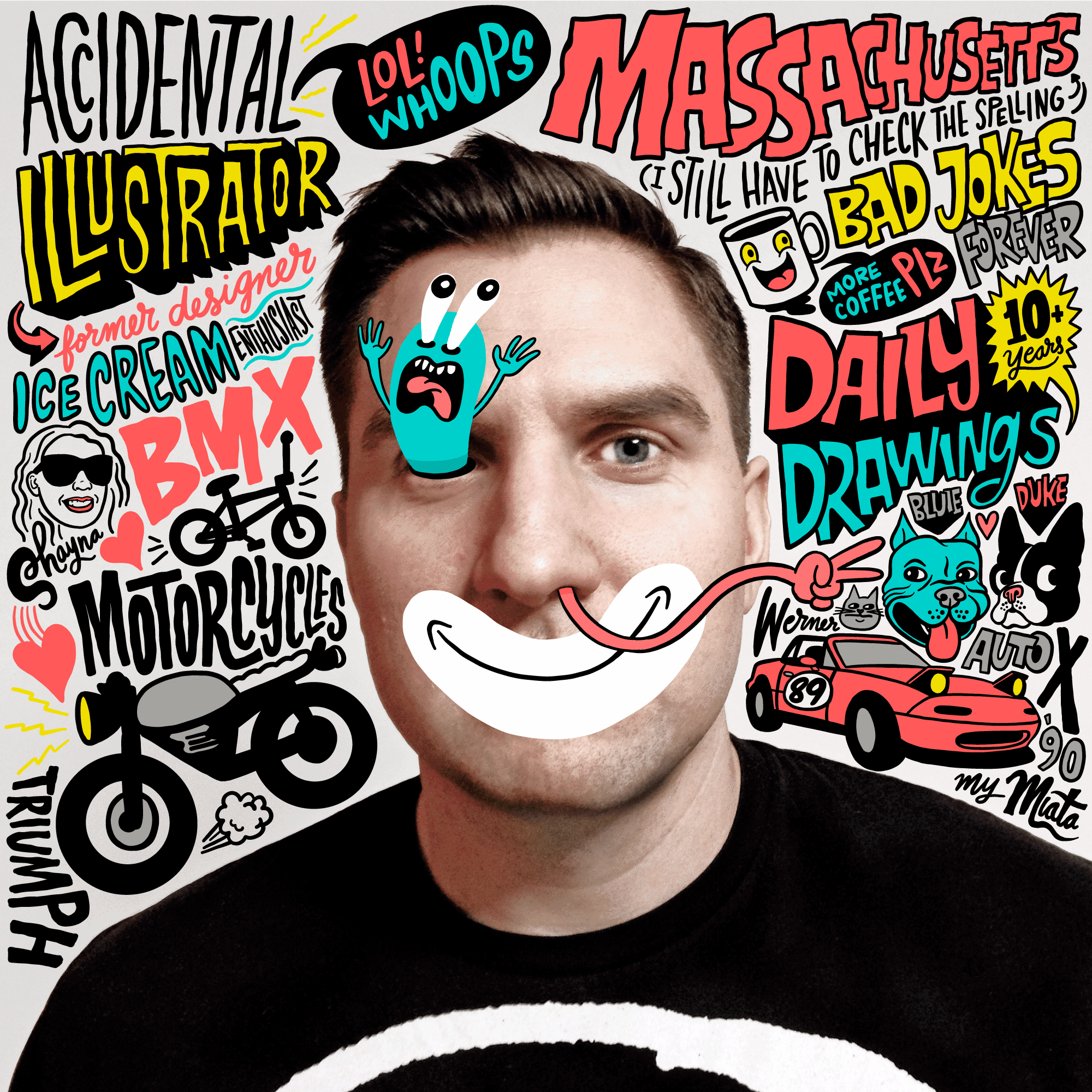 After starting his career as a graphic designer at award-winning studios in the Northeast (USA), Chris accidentally became an illustrator. He's pretty happy about that. This strange transformation was a result of his daily drawing project that he started in late 2007, in fact he's still posting a new drawing every day.
Want to know more? Check out his Creative Mornings talk and his interview on Creative Pep Talk.
EMAIL: chris@chrispiascik.com
Represented in France by Valérie Oualid.
Self-represented in the US and everywhere else.
SELECTED CLIENTS :
Nickelodeon
The Washington Post
McDonalds
Converse
Facebook
Google
Ogilvy
Lego
Coca-Cola
The Village Voice